An Open Letter To My Parents
Mum and Dad,
Thanks for everything, I owe you.
It's been a while since I spoke to any of you openly...in fact I'm not entirely sure I ever have.
I've had the best few years of travel, educational achievements and continued to have many great years in the church. My favourite colour is yellow, in fact I'm quite obsessed. I also love foreign languages, I hope one day I'll be able to speak fluently in some. I'm not a fan of custard anymore, the texture makes me feel a little sick, even the chocolate custard...can you believe it? I live independently now which I'm loving yet I'm slowly turning into Dad. Dad, remember when I was young and you'd always have a go at me and mum for having the heating up too high when it wasn't even cold (apparently) and for having all the lights on - "it's like Blackpool illuminations in here." I now find myself being a little Scrooge on the heating and the lights front now I've realised these things come at a cost haha. Mum, remember you'd take me to dancing each week and we'd always get a little treat as we walked home - I miss those days. I'm still overly chatty, always got too much to say and continuously eating crisps...some things never change! I hope this gives you a little insight into the type of person I am. You probably think you know me but you don't.
Mum, I remember when you came home and told me you were pregnant - my childish 8 year old self didn't speak to you for months, to be honest I was quite proud of that as I was quite the chatterbox. It seemed like my life was ending and a little brother was definitely never on my Christmas list. I remember the day he was born and you let me name him (you had an incredible amount of trust in my ability to choose a name) . He was born on his due date so I had made continuous running jokes about "Just-in time", I vividly remember holding him for the first time, feeling his little heart beat upon my chest, it wasn't so idyllic when he was sick on my favourite girls aloud T-shirt but after a while I let that one slip. I didn't instantly fall in love with him but I've grown to love him more than I knew was ever possible to love someone. So the first thing I thank you both for is the sweetest member of our family - Justin Cameron. He's the sweetest, smartest little boy I've ever met and you both gave me the greatest gift I could have ever wished for. Don't worry about him, no matter the circumstances or in years to come don't worry too much about him because he will never be alone. I've got his back, his hand, a listening ear and will continuously fight his corner...that's what a big sister is for right!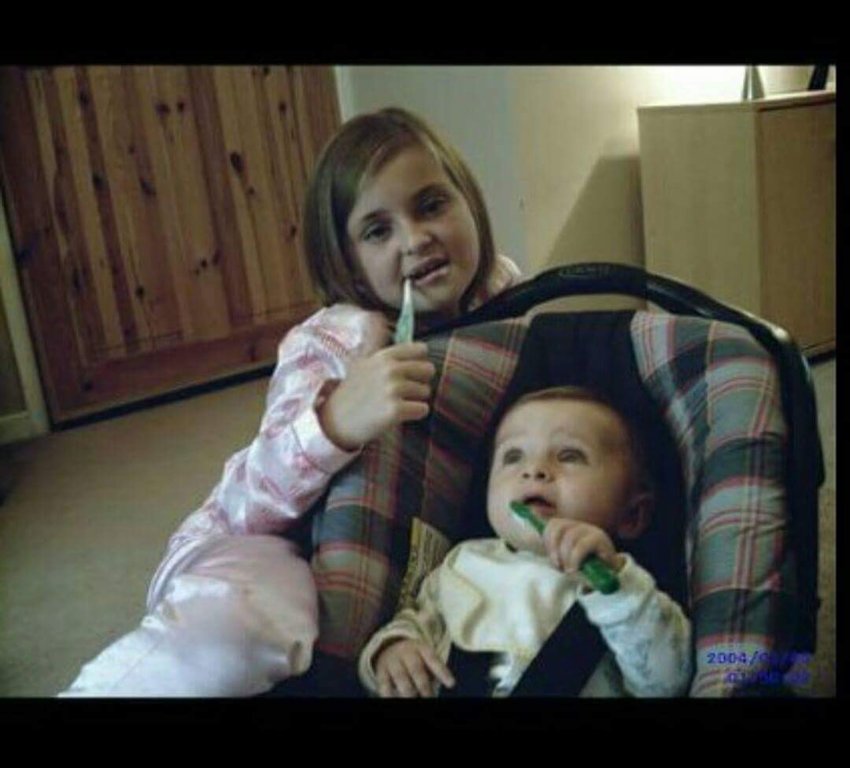 Mum, thank you for that day that you couldn't make it to take Justin to his first day of school. That meant I got to go with him. As you can imagine he was a little nervous. The morning was so fun, we got him dressed into his lovely new school uniform, had breakfast then had a nice walk up to the school. He settled so well, made friends and played so nicely. My heart was breaking as I left him there, I just hoped that he'd be ok, that he'd feel included and he'd love the beginning of his educational endeavour and he did. His educational journey hasn't been all plain sailing but he loves school and is a bright young man. Thank you for that opportunity you gave me.
Parents, both of you, thank you for teaching me that taking drugs ruin lives, breaks families apart and gives no one a quality of life worth living. I'll be eternally grateful for this lesson you have taught me which has a message which has stuck by me until this day and always will, I have never and will never have a desire to take harmful substances through your example.
Thank you for teaching me to be ambitious. Your example showed me that no ambition for education, work or any type of success is very harmful and leads to not a lot of self worth. Your example showed me that life is all about choices and that I didn't need to make the same ones you did. Remember that time we forced Dad into watching Hannah Montana ... you probably can't remember it but there's a line in one of the songs that says: "life is what you make it so let's make it rock." Life has turned out for me what I have chose to make it. You both can make your life rock as you make good choices.
Thank you for teaching me to not be so easily embarrassed, you have both made not the best of choices that have sometimes gone pretty public allowing everyone I associate with to know what you are both like. But that has given me the opportunity to speak freely and openly about who I am and how my life has been growing up. Up until my 3rd or 4th year of High School I tried to have an alter ego, people didn't need to know the circumstances I was in and in fact if they found out I'd probably die on the spot because I created myself to be something that wasn't associated with the harsh truth of our lives. The thing that kept me sane was thinking people didn't know the truth, they probably did but I brainwashed myself into thinking they didn't.
Life is not sunshine and rainbows and thank you for teaching me that life is unfair, people disappoint you and there's sometimes nothing you can do about that. A lesson well learnt from the both of you.
Thank you for not being there to wave goodbye as I jetted off to Uganda on a trip of a lifetime, thanks for not being there when I got my first set of exam results to say well done, thanks for not being there when I got the position of head girl (a personal dream), thanks for not being there for me as I stood in front hundreds of people to speak at the Caird Hall for my school prize giving, thank you for not being there for me when I needed you. You've gave me the greatest lesson of how to be independent.
You have both allowed me to be a more patient and tolerant person than I could have imagined.
Dad, I see you often but I hope you now have a greater insight into the type of person I am and the things you have taught me.
Mum, I've not seen you in a while and I hope you're well. I hope you also know me a bit better now, know that I'm trying to be a good person and that all is well.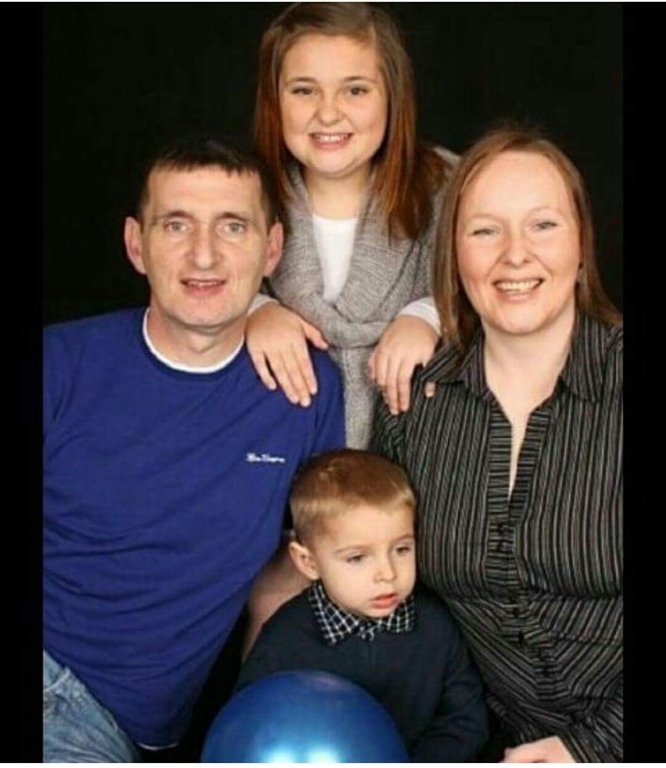 I hope one day that you'll wake up and realise there is so much more the world has to offer you guys and when that day comes , please come to find me so we can enjoy life together. I'll show you some nice restaurants I like to go to and if you're lucky I might take you to Germany one day. Until then, I'll dream of what my life would be like with parents to enjoy it with.
Thanks for everything, I owe you.
Take care, much love
Chelsea ❤️
37 comments

- An Open Letter To My Parents

Dominique - January 23, 2017 at 5:33 pm

Chelsea this is a really amazing and heartfelt piece of writing. Your positivity is infectious and you really are a great role model for your little brother. Xxx

Diane mckenna - January 23, 2017 at 6:59 pm

Hits Chelsea iv read your letter with tears running down my face ? I'm Angela and Paula's, mums cousin and I know your dad really well I met him on xmas eve and had a conversation with him about turning his life around if not for himself for you guys, he seemed genuine when he said it's what he really wants, im so happy that youv turned into a lovely young lady and haven't followed your parents path well done you good luck pal and I truly hope your little brother goes onto have an amazing future too xx

Howard Momber II - January 23, 2017 at 7:58 pm

Chelsea,
Beautiful! !!!! I am so grateful the Lord led me to your sisters and adopted gran and Grandad's door! What a journey! One of the greatest messages the Mormons bring is that we must not take drugs and that Jesus christ has the POWER to change lives if we let Him! I hope one day your parents are able to CONNECT INTO hIS POWER! Until then know we the McOmbers are part of your family too! Come visit us in Seattle! Oh the FUN we will have!!!! Eternal Family! Most of all remember you are the daughter of a Heavenly King and Queen! You are a Heavenly Princess!!!! Heavenly Father is aware of you and loves you and at every event!!! He is there cheering his daughter!!!! The Great Chelsea!!!!

Arlene - January 23, 2017 at 8:23 pm

What a beautiful and heartfelt letter. I'm so happy that you are making a wonderful life for yourself. You deserve it. (Rachel's mum) xxx

Amy - January 24, 2017 at 8:29 pm

Chelsea-Leigh you made me cry! I've loved watching you grow into the remarkable young woman that you are. I hope you know how special you are! I am so greatful that I get to be your adopted big sister, I love you

Sheila Keogh - January 25, 2017 at 12:27 pm

Chelsea that was a heartfelt letter.It made me cry.You are a special girl who has grown in the Gospel.You have been through alot in your wee life but have learned so much from the experiences you have had.I love you and would do anything for you.XXX

Elspeth Scott - January 25, 2017 at 7:07 pm

Chelsea, your brave post made me cry. It has been such a pleasure to see you grow and develop into the strong, caring and compassionate person you are and I know there are many others from school who share my pride in what you are making of your life.

faiza - February 1, 2017 at 9:07 am

hi Chelsea
what a wonderful letter.I am so pleased to see that you didn't walk on your parents' path.That has made a big difference in your life.May you enjoy a happy family reunion and get your "real" parents back.amen

Emma Jones - February 1, 2017 at 9:36 am

Dear Chelsea,
What an exceptional young lady you are. Your letter is incredibly powerful, motivating, full of positivity and brave! The world is your oyster and your infectious positivity and beautiful personality will take you wherever you wish to go in life. You have grasped the key to all life "choice". I wish you ever success amazing lady. Lots of love to you x x x

Beverley Rawsthorn - February 1, 2017 at 9:38 am

Chelsea, I just watched you on VD you are an amazing young lady. So mature for your years and have shown so many that we all do have choices, it's what we chose to do with them. I hope you will keep in touch and go back onto VD over the years, I look forward to the amazing life you will have and what you will accomplish for you. God Bless and Best Wishes xx

Naomi Johnston - February 1, 2017 at 10:14 am

Hi Chelsea,
I don't often comment or leave replies on things like this but I just HAD to say how amazing you are! You are an inspiration & a true demonstration of how people really do have choices in life. Life is what you make it. Wishing you & your little brother all the best in the future xx

Will Humphries - February 1, 2017 at 11:02 am

Hi Chelsea,

I'm a reporter with The Times newspaper. We have seen your incredibly moving and inspirational story and would love our readers to hear about your life journey.

Would you be happy to have a chat with me about how you overcame your difficult childhood and the life lessons you have learnt?

We would like to run it in our weekend Saturday paper so a sit down on Thursday or Friday would be ideal.

Let me know your thoughts Chelsea.

You can reach me on 07768864928 or via email at

william.humphries@thetimes.co.uk

Look forward to speaking.

Kind regards,

Will

Lisa - February 1, 2017 at 11:33 am

Hi Chelsea, Your letter was very moving. I train people as part of my job into the potential impact of parental substance use on parenting and so on their children. I would like your permission to use your letter (I can take out the photos) to show that there is hope for these children but also to make real the experience of having a drug/alcohol using parent. You are a remarkably resilient young lady and an inspiration.
Thank you

Linda Aird - February 1, 2017 at 12:00 pm

I was listing to your story on radio this morning on way to work had too pull over as tears were running down my face. You are such an inspiration to all other children who have or going through this kind of life ,also how you have managed to pull through and should be so proud of what you have achieved so far in life . I wish you and your little brother a happy life . Maybe one day be a family again .

Dave G - February 1, 2017 at 12:54 pm

Playing devils advocate here, not wishing to attack or troll you at all. Just have a different view.

You said on tv that you weren't wanting to shame your parents - this will bring them the greatest personal and public shame anyone could have. That is a fact.

I totally agree that your upbringing has gotten you independance. I myself had a strict upbringing which led to me rebelling and yes, becoming an addict at one time. Its not very nice to rub peoples nose in it like this. There are people begging for the freedoms you have.

I don't see what makes your story special when there are thousands of similar people out there with worse/more dramatic stories not
being given airtime. Nor did I see any acknowledgement of these people.

Finally, why is the church being mentioned? You dont need to believe in god to be able to change your life, and you certainly don't need to be mormon to be a good person. Sober/clean people can be useless and addicts can be amazing people sometimes.

diana - February 1, 2017 at 1:35 pm

dear Chelsea,
Bravo to you! :-) You rock :-)

Karen williams - February 1, 2017 at 2:04 pm

Dear Chelsea, I was so moved to hear your story...and your courage and positivity. As I read this, I thought you may not have a mother or father watching over you but you DO have a Heavenly Father who loves you, Jesus who is watching over you and I pray, the Holy Spirit empowering you to be "more than a conqueror" a victor and overcomer in all the situations you face.
May our wonderful Lord Jesus bless you with great strength, love and joy in your life and that you know Almighty God's face ever turned towards you bringing you peace. Xx

Rachel - February 1, 2017 at 3:00 pm

What an inspirational read, thanks for sharing!

Gillian Bowditch - February 1, 2017 at 3:19 pm

Hi Chelsea,
Your story is both remarkable and incredibly positive and will be a huge inspiration to many people. I write for the Sunday Times in Scotland and would be very interested in interviewing you about your experience and attitude for the newspaper. Could you get in touch by email or phone on 07770 382033 please? Many thanks Gillian

Audrey - February 1, 2017 at 9:25 pm

Hi Chelsea, what you have just done will help others in so many ways. I love your bravery to do something extraordinary and your all round awesomeness.

Julia France - February 1, 2017 at 9:30 pm

So refreshing listening to you this morning on Victoria D
You have the beauty of life sussed......think yourself happy, by adopting the choices that free thinking allows. What I have found interesting is, that people are always amazed when they meet positive thinking people like you, the say that they are you are inspirational ( which you are) but they don't persevere with trying it themselves. Well done for sharing your story.
Fly high you beautiful beautiful girl. I believe in you that you will always be happy xxx

Petit Jean - February 1, 2017 at 9:30 pm

Hello Chelsea !
I'm from France, I'm 20 years old and I'm involved in helping youth to give up drugs and preventing them to use such products. I am very impressed by your letter and your live interview at the BBC. I'd be very pleased to share with you about your experience ! :)

Florence - February 1, 2017 at 10:36 pm

What an incredibly brave woman you are pencilling this.

I relate to this in some ways because of my Mothers mental health problems.

I hope one day your parents will wake up and see what they are missing out on.

Take care, stay strong!

Anjana tajhya - February 2, 2017 at 1:08 am

Hi Chelsea
U r a positive child n sweetest of all.. I know truly what were parents will miss everything of yours after they realize.. I think god has send u in his world to make people realize what is drugs n how children come through it .. I'm so happy for u how u have moved your life . I truly pray god to make your wish come true .

Chris Britton - February 2, 2017 at 1:22 am

I have just read your letter, tears streaming down my face, what a
truely amazing young woman you are, instead of being pulled down by your parents lifestyle, you have chosen to learn that there is so much more to life, well done you, I know whatever you decide to do with your life, you will be a true insperation not only to your brother but a lot of other people. I wish you a long happy and prosperous future, and may every dream you gave come true.

Louise - February 2, 2017 at 2:03 am

Just wanted to say well done ??. Really nice story to hear that you are doing so well in spite of everything, and it resonates. I hope you keep creating the life you desire and truly deserve. And I hope your brother is doing ok too.

Charlotte f - February 2, 2017 at 9:58 am

I don't know what to say just wish to give you a hug or salute or something. From the comments above seems like there are a lot of people around you being your angels guiding you in the right direction and am so grateful for that, I wish that for every child who grows up in your situation to have the same. What a special gutsy strong young lady you are, sounds crazy to say from reading a letter but that's how much it moved me, that you have a bright future ahead of you and your brother too with you as his guide.

I hope you will only ever feel proud of yourself for being brave enough for posting this online, you will do so much good and be an inspiration for many, I can imagine with it being blasted all over the news that it must be a bit daunting and the odd person who can't say anything nice like the Dave g above, just know you could have written about your cure for cancer and there would still be people to find something mean to say. So keep your head up always in life girl with that knowledge that you are clearly an enlightened and sparkly young lady with great things to come.

Hope that's not all totally patronising i never comment on these things but as a mother and a female just feel incredibly proud of you and your achievements deserve to be acknowledged.

Much love and strength to you and your family always x

Nicola Donnelly - February 2, 2017 at 10:20 am

An impactful piece of honest writing. Well done, lovely girl. Your story shows there is always hope that families can change their outcome in life. I'm a fellow MHS former pupil and very proud of you.

Kristi - February 2, 2017 at 4:44 pm

You are such an incredible woman. Eloquent and gracious - I'm glad this is going viral! I wish you every success. I think you could be a fabulous author one day.

x

Rachel Paula Abrahamson - February 2, 2017 at 9:17 pm

Hi Chelsea .... My name is Rachel and I am editor at Us Weekly in the U.S. I was very moved by your open letter. Can you please email me:

rachel.abrahamson@usmagazine.com

thank you!

Jakey Cakey - February 3, 2017 at 9:53 am

Very Moving <3

Becky Rawlinson - February 3, 2017 at 11:39 am

Hi Chelsea,

What an enlightening and honest open letter. Thank you for sharing your experience.

I am currently working for a charity in Glasgow that aims to identify and support young carers at school and inform teachers on the impacts of caring whilst trying to cope with school as well. I am looking to speak to young people who have experienced living with parents who have addictions, and was wondering if you would be interested in helping me carry out some research that would hopefully help other young people. If you are interested, feel free to contact me via email:

rebecca.rawlinson@dixoncommunity.org.uk

Thank you, and best wishes.

Becky

L Leggate - February 3, 2017 at 12:39 pm

What an honest and moving letter. You truly are an inspiration to other young people who may not be receiving a 'typical' up-bringing and feel lost, despair, hurt and angry for a multitude of reasons.
You are showing them that in a world where it has become too easy to blame others for our actions and choices, that there is hope, against all the odds. That if they focus those feelings positively, they can make a change; they have the key and the answers within themselves. To take responsibility for the choices we make and to grasp the help and opportunities we are offered..... and to not dwell on the negative.
You will empower a lot of people, with what is a gift, to see the sunshine through the storms.
I will be sharing your story with my teenage son and his younger brother.
Carry on enjoying what life has to offer. You are a shining star. xxxx

Bob H - February 3, 2017 at 1:15 pm

Not devils advocate just more educational viewpoint, from a person who has became partially aware of each side. Coming up on my second year of recovery, after almost forty years of addiction. I too, missed a lot of the firsts and achievements of my children . Tough to realize but in that world of addiction, low self worth, shame and dishonesty, unfortunately and unjustly addiction comes first. With a caring and nurturing hand and Gods grace their sober mother ,lovingly provided them with the necessities above and beyond their wants. They are both now community embraced teenagers presently. My wish is that they continue on that path. Unfortunately ,I cannot foresee the future for either of them. If they falter I cannot force the necessary change in life , I can guide and encourage them. The do as I say mentality. Yes the letter will certainly embarrass/ shame as well as many other emotional awakenings as well it should. It takes a significant emotional event in our lives to shake someone of an addiction or stop a well entrenched behaviour. Addictions are terribly progressive diseases . Unfortunately at this point, that is only the seed planted. Then the lifelong trek uphill begins. This is when the drugs and or alcohol stop harbouring the pain resentment and fear in our lives. Now the addict is on public display to attempt to show they have become or becoming a changed person wishing to be a somewhat acceptable part of society. As if a political figure who is publically embarrassed and wishes to restore life. Education and compassion for both sides play a key role in future advancements in addictions. I feel for both child and parent in this . I could literally wear my fingers to nubs to go on with this ,so in closing, for both sides ,please don't judge. Everyone should have their day in court (of course the addicts will have more) . The only person you should be better than is the person you were yesterday!

jen h - February 3, 2017 at 2:41 pm

Bob H,

Thank you, I Just wanted to say I really hear you:

'please don't judge. Everyone should have their day in court (of course the addicts will have more) . The only person you should be better than is the person you were yesterday!'

Ainsley101 - February 3, 2017 at 10:38 pm

Utterly moving & inspirational. A simply beautiful letter. Best of luck and wishes xx

Oliver114 - February 5, 2017 at 12:20 pm

Hello Chelsea
Your letter made me cry but it filled me with such hope and inspiration - you are truly a wonderful young woman. I'm a lot older than you but your words and thoughts have made me realise quite a few things and for this I thank you so much - so much for us older ones knowing more than the younger generation! I wish you every success and all best wishes for the future - you've made an impact on a lot of people and all for the good - thank you.
Very best wishes xx
Leave a reply