On the 27th of June this summer, I had the opportunity to share a few of my thoughts about my school on the Caird Hall stage with the pupils, parents and staff of Menzieshill High School.
This is the little message I shared that day:
"Today as I stand here as the last Head girl of Menzieshill High School, you may struggle to imagine the polar opposite girl I was in my first few years of secondary school and my extremely different experience of school life. Saying my behaviour was problematic would definitely be an understatement, my teachers could second that. I had no ambition, desire or drive to succeed in any form, in fact quite the opposite. By far my least favourite subject was German, I mean who in the right mind would ever study a foreign language? But from then to now I stand here as a well rounded young woman. I hope to highlight just a few opportunities I have had to represent the school, firstly being president of the school interact group working alongside Dundee Rotary, also having an incredible opportunity to sing on this exact stage with the Royal Scottish National Orchestra and Lesley Garret as part of a school choir, last summer I also had a one in a lifetime opportunity to go to Uganda for three weeks to do missionary work with a group from our school. These are just a few of the opportunities that this school has given me to grow, learn and succeed. I also was one of few people who decided to study two foreign languages at school contrary to my prior beliefs. But some people may say how did she change? Or what sparked her new attitude? And the answer to that is a group of influential teachers in Menzieshill High School who believed in me more than I could have ever believed in myself, teachers who didn't give up on a child and teachers who gave me innumerable chances when they most likely were fed up. A common proverb is "it takes a village to raise a child" and it was the wonderful little village of Menzieshill High School who raised me to be who I am today. I don't share this personal experience for self pity or admiration but I felt inspired to share this message today as an invitation that you too can believe in positive change as we all embark on an exciting yet daunting new chapter. I believe in the three C's of life, choice, chance and change. You must make the choice to take the chance if you want anything in life to change. Ladies and Gentleman it is my hope and desire that we look back fondly at our happy memories of Menzieshill High School but look forward optimistically at our new adventure. Thank you."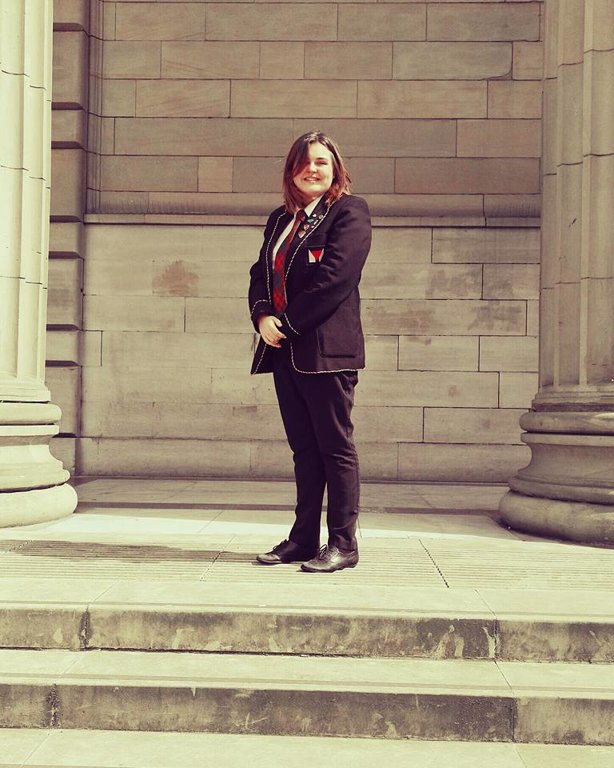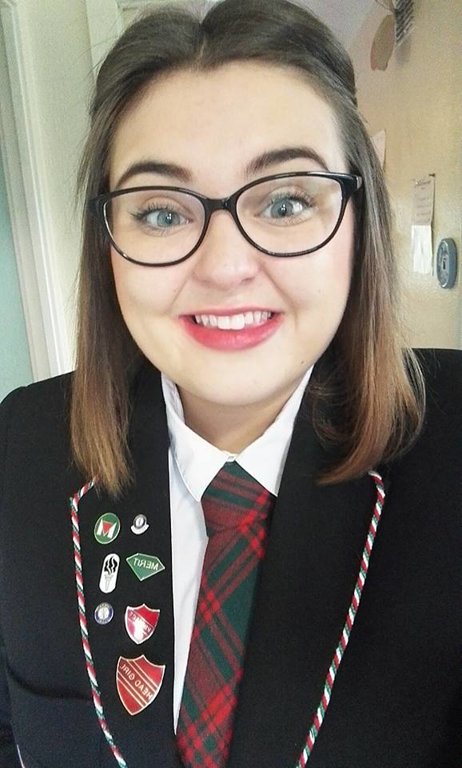 I remember very vividly someone tutting and saying to me "Chelsea, it's just a building!!" My heart synced as what was seen to others to be just a "building" was my tranquil place from the struggles of the world. A place where people cared, believed and knew you which made the crazy stressful teenage education thing a much lighter experience. Your teen years are truly a decade of decision, a time where you are finding out who you are, what your strengths and weaknesses are and what your deepest desires for life are.

It is not until now, that chapter of my life is gone and I am attempting to "adult" (it turns out that it's not as easy as it looks) that my heart is full of gratitude for every person that passed through those doors in the six years that I was there, as they have made a little positive spark into my personality, a spectacular memory in my mind and a beautiful imprint in my heart.
For you it may just be a "building" but for me it's a place I wish I could I have lingered a little longer.